Herzog Academic College of Education offers an excellent B.Ed. degree program and Teaching Certificate course to enable native English speakers to become fully certified English teachers in Israel.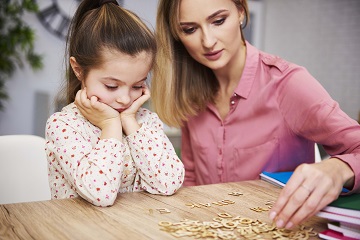 Teaching English is one of the most in-demand professions in Israeli education and a very rewarding career for new immigrants from English-speaking countries. By helping Israeli children to acquire a solid grounding in the English language, you will empower them to succeed in the modern world.
Herzog College's English teaching degree will qualify you to teach English as a foreign language to pupils of all ages in all types of schools throughout Israel. All our classes are taught in English, but we also support our students in learning Hebrew. We encourage interaction between native English speakers and Israeli students to their mutual benefit; the Anglos learn how to deal with Israeli classrooms, while helping the native Israeli students to improve their English proficiency.
Enriching Degree Course
The Herzog College English Teaching degree includes many enriching skills that will enhance your life as well as your teaching career. The degree course includes:
Excellent instructors, small teaching groups and individual tutoring;
Hybrid teaching, with courses taught on campus and online;
Understanding literature, linguistics and contemporary English teaching methodologies;
Integrating the arts, theater, improvisation, humor, and creativity in teaching English;
Incorporating Jewish values into English teaching;
Pedagogical practicum in schools close to your home;
Seminars, workshops, and study days that enrich the learning process;
Experienced teaching staff to nurture your personal and professional growth;
Practicalities
The English B.Ed. degree program at Herzog College is designed for students who want to earn a full B.Ed. degree in English teaching (over 3-4 years) and for graduates wishing to re-train for a new career in teaching (1 – 2 years). Learning involves one day each week on campus in Gush Etzion and half a day teaching in school, with one week per month learning online. Native English speakers receive exemptions from some courses, particularly if you already have a college degree.
To find out what is involved in becoming an English teacher in Israel, we invite you to contact Dr. Shulamit Kopeliovich, Head of the Herzog College English Department at kopeliovich@herzog.ac.il