Rimonim Teacher Training Program for Jewish Teachers
If you are a Judaic Studies teacher looking to raise your game,
our Rimonim program is for you!
Herzog Global's Rimonim Teacher Training Program for Judaic Studies teachers comprises a course of online study, classroom mentoring, and an experiential summer seminar in Israel.
Advance your career with the prestigious Teaching Certificate for Diaspora Educators from Israel's Ministry of Education
Enhance your Judaic knowledge and improve your pedagogy skills
Learn online on your own time with courses created by Jewish education experts
Join an all-expenses-paid experiential learning trip to Israel
Our next English Program commences October 15, 2023 – December 2024, with a 2-week Israel trip in Summer 2024.
Program fee: $775
(The program is heavily subsidized by the Ministry of Education and Ministry of Diaspora Affairs in Israel)
Please note that the deadline for this year's program has passed. 
Rimonim has given me tools and knowledge to reach my dream goal: to become a Jewish Studies teacher anywhere in the world. Its faculty is knowledgeable, approachable and fun! They gave me all the support I needed and made me feel appreciated. Taking the Rimonim program was one of the best decisions I have made in my life, BH!
Isabel Job
JEWISH STUDIES TEACHER, RABBI ALEXANDER S. GROSS, HEBREW ACADEMY, MIAMI, FL
"Thank you again for the most amazing Rimonim semester trip around Israel. Besides just being an incredible trip in of itself, I have already used so much of what we learned in my teaching. I was teaching about Shlomo HaMelech's coronation at Gichon. It was only then, showing pictures to my class (which I wouldn't have if I didn't go on the trip), when I realized what a difference actually being to the place makes. Thank you so much for the opportunity!"
Rabbi Yossi Wernick
Menachem Mendel Academy, Phoenix AZ
As an educator, the material that we learned struck a balance between theory and practical applications to bring into all of my kodesh lessons. As a school manager, the Rimonim course has given me tools to help my staff to improve their classes. Having the privilege to be guided and supported by Herzog Global's education experts is a gift for which I am extremely grateful.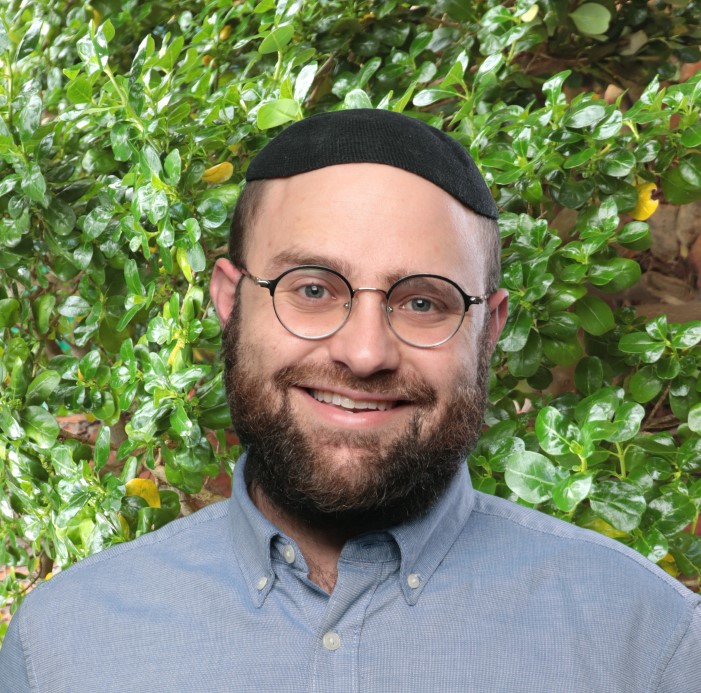 RABBI GAVI ZIEGLER
CAMPUS RABBI AT THE PHYLLIS JOWELL DAY SCHOOL IN CAPE TOWN, SOUTH AFRICA
Semester 1: Fall 2023 (commencing October 15, 2023)
Our Story: Contextual and Values-Based Study of Nevi'im and Ketuvim – Dr. Yosefa Fogel Wruble

Teaching the Thought of Rav Sacks – Rabbi Johnny Solomon 
The Wisdom of Time: Jewish Thought and the Annual Cycle of the Jewish Year – Rabbi Dr. Shalom Berger & Rivka Weinrot
Semester 2: Winter 2024 (commencing January 21, 2024)
The Book of Judges: A Window into the Early Prophets

Learning and Teaching Chumash Bereishit with Lev Lada'at

Teaching Religious Zionism

Pedagogy Course 1 with Gitta Neufeld
Semester 3: Spring 2024 (commencing May 5, 2024)
Teaching Kodesh Texts in Hebrew – Part 1
Out of the Whirlwind: Turning Points in Jewish History – R. Reuven Spolter
Pedagogy Course 2 – Gitta Neufeld
To Be Announced
Two-Week Summer Semester in Israel: dates to be confirmed
Semester 4: Fall 2024 (October-December 2024)
Bringing Eretz Yisrael into the Classroom

– Rabbi Alan Haber

Elective from Herzog's TTCP Program
Teaching Kodesh Texts in Hebrew – Part 2
Group Work: Teaching Hebrew as a Second Language in the Diaspora