The summer vacation in Israel coincides with winter break in Latin America, so a delegation from Herzog College and UnitED were happy to escape the heat and head to the southern hemisphere to meet Jewish teachers.
Herzog Global representatives spoke at the 5th International Jewish Education Conference in Argentina, organized by UnitED together with the World Zionist Organization and the local Jewish community organization AMIA. The event was attended by 1,500 educators from 76 schools in eight countries, who came to learn and share creative pedagogy ideas.
The Conference also included a memorial event for the victims of a terror attack on the AMIA Jewish community Center in Buenos Aires on 18 July 1994, in which 85 people were killed.
Speaking after the event, Oved Avrech said: "It was inspiring to be surrounded by thousands of educators from all the Jewish schools in the region, and to feel their energy and enthusiasm for their work and their students. UnitED is proud to be able to offer them inspiration and resources, both in-person at the conference and remotely through our ongoing connections with their schools, as well as via our new education portal."
Jewish Schools Tour
While visiting Argentina, Rabbi Dr. Shuki Reiss, Shmuel Kornblit and Limor Riskin took the opportunity to tour Jewish schools and communities around the country, and Shmuel also visited neighboring Chile. They took with them new materials prepared in Spanish for teachers to use in their classrooms, or to enrich their own Jewish knowledge.
During the visit, they presented Herzog's new online tools in training sessions for groups of teachers, and also taught groups of students and gave shiurim to community groups in Hebrew and Spanish. They were well received by all the various school principals, rabbis, teachers and students, in schools across the religious spectrum. Many of the educators that they met explained what a difference Herzog's Tanakh resources in Spanish have made to their lives and their teaching.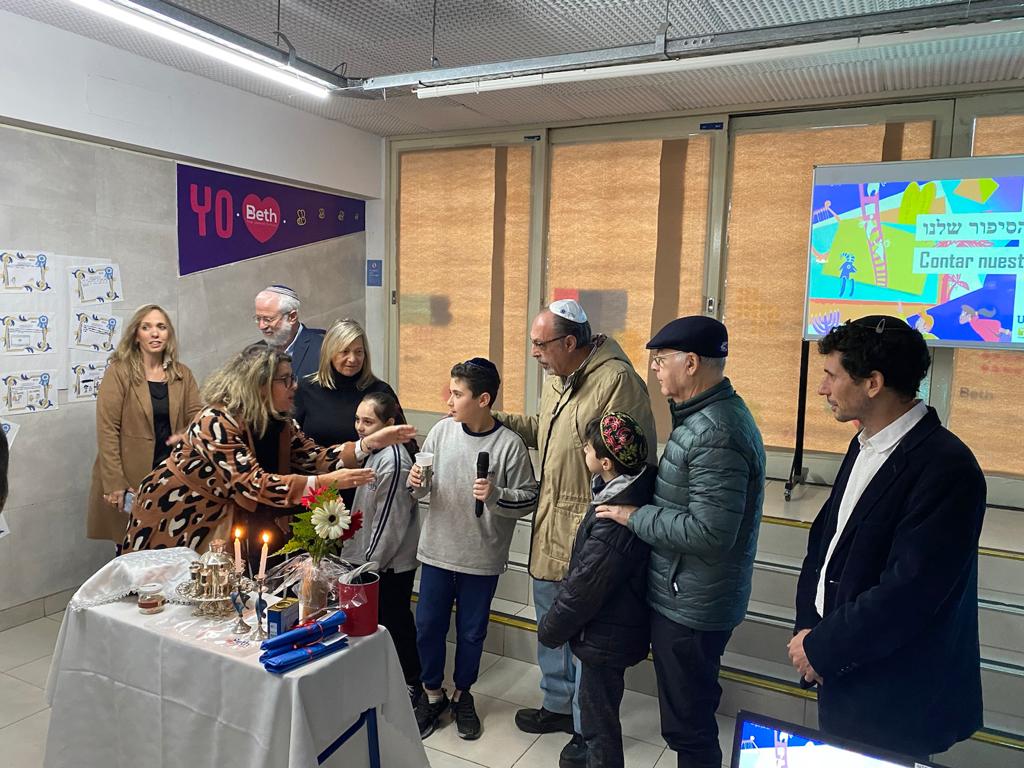 Representatives of Herzog and UnitED met with the education team of AMIA, who are responsible for the management of 45 schools around the country. They also spoke to teachers who have completed the "Rimonim" online training course for Diaspora teachers, and members of the 2023-24 Rimonim cohort funded by UnitED. Another highlight was participating in an event for high school students and their grandparents at Beit Sefer Beit (shown here), where they learned together about the transfer of leadership from Moshe to Yehoshua, and discussed how Jewish leadership is transmitted down the generations.
On his return to Israel, Rav Shuki Reiss said: "I was impressed by the professionalism of the schools that we visited in Argentina, and by the enthusiasm of all the teachers that we met for our new techno-pedagogical tools. They are excited that they can now use our texts, maps, charts, videos and games in Spanish to enhance their Tanakh teaching, and we are inspired to continue to support them by producing more great materials!"