From Phoenix, Arizona, and Panama City to Chicago and Cape Town, Jewish school teachers from 3 continents met in Israel to complete the Herzog College Rimonim teacher training program.
In July 2022, a group of enthusiastic Jewish school teachers from the United States, South Africa and Central America enjoyed an experiential summer seminar in Israel to complete their two-year Rimonim teacher training program with Herzog College.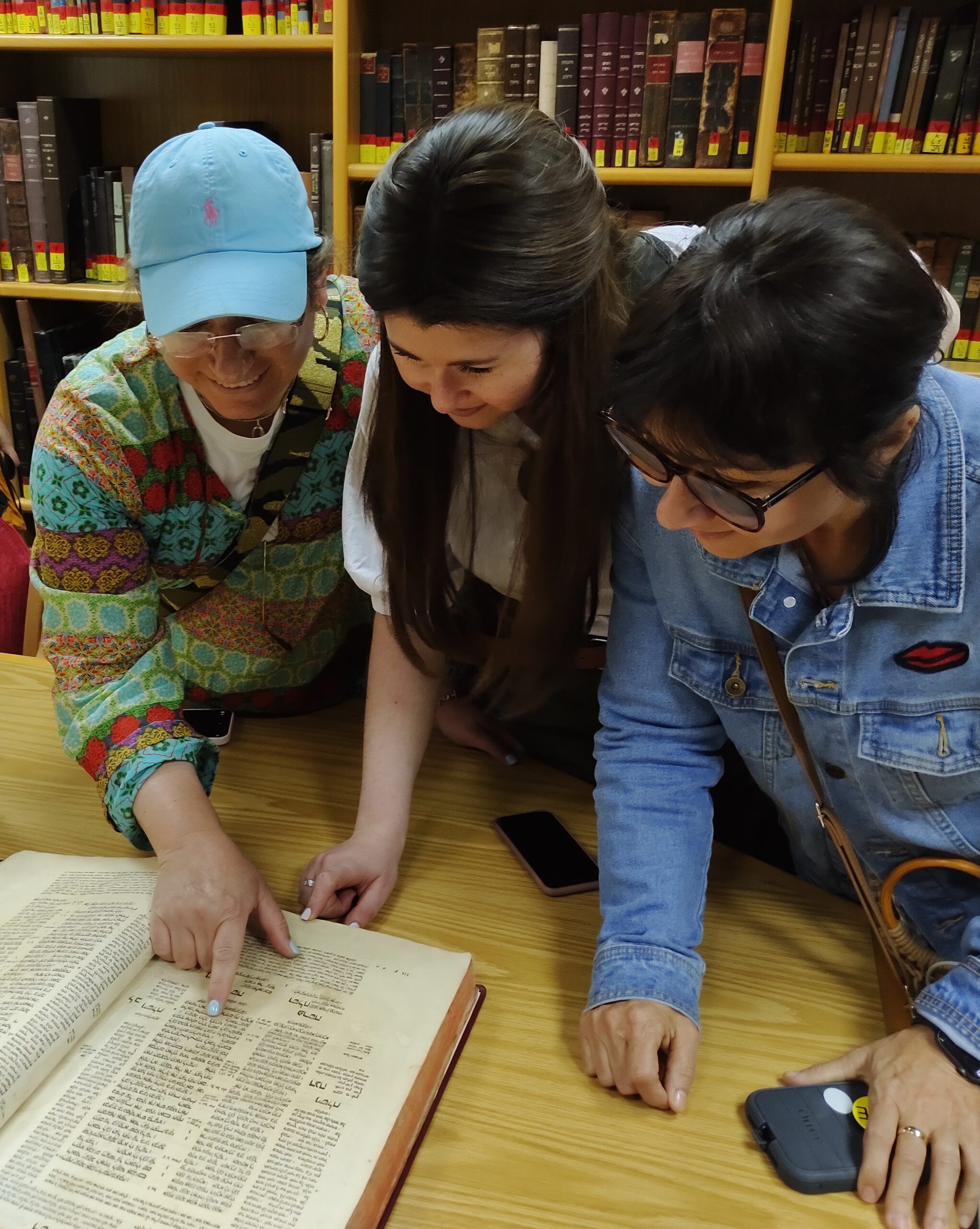 The Rimonim program in English and Spanish was organized by Herzog College in partnership with Israel's Ministry of Education and Ministry of Diaspora Affairs. 20 Judaic Studies teachers completed a two-year course of online study and classroom mentoring with an intensive two-week educational seminar in Israel in July 2022.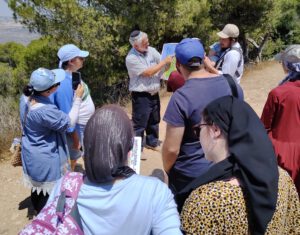 The teachers came from diverse backgrounds and spent two weeks visiting Biblical sites and museums, and meeting top pedagogy experts to learn how to make Judaic Studies more relevant to their students. Over the past 18 months they have each invested 900 hours of work alongside their full-time teaching commitments in Jewish schools. They took courses in Hebrew, Bible, Oral Law, Jewish Thought, Zionism and digital pedagogy.
During the summer seminar in Israel, they met leading educators from Herzog College and enjoyed practical sessions on teaching Jewish identity, teaching Tanakh with archeology, making the Bible relevant to today's students, teaching Midrash, the challenges of teaching the Holocaust, engaging students with prayer, teaching executive functioning skills, innovative Israeli pedagogical tools, and educational games for the classroom. They visited Biblical and archeological sites and museums across Israel to discuss teaching Tanakh in the context of its geographical and historical background.
Rachel Avner Polsky from the Ida Crown High School in Chicago (shown here with her husband) found the experience truly enriching. "We have been learning from expert teachers who are passionate about teaching and understand the challenges we face in the classroom. It has given us new perspectives that we can share with our students, to turn Biblical texts into real-world  experiences."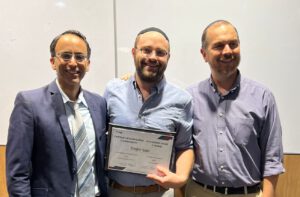 Rabbi Gavi Ziegler (shown here with Rabbis Ariel Erani and Reuven Spolter) is the Campus Rabbi at the Phyllis Jowell Day School in Cape Town. He said: "There are not many trips to Israel for Limmudei Kodesh educators and this has really been an amazing opportunity to connect with educational experts and enhance the way we teach. The Rimonim program has already changed the way we teach Navi in our school, so I look forward to sharing with my colleagues and using the tools that we have acquired during this Israel Seminar, to teach other Jewish topics in a fresh and experiential way."
Osnat Mizrachy Nacca is Israeli-born and teaches Hebrew and Chumash at the Ben Porat Yosef School in Teaneck,  New Jersey. "This inspiring trip has really opened my eyes and it will definitely enhance the way I teach stories from the Chumash. The pedagogy sessions at Herzog College have given us many creative tools for helping school children to understand and engage with Hebrew texts and language."
Presenting the teachers with their diplomas, Rabbi Reuven Spolter, Director of Educational Programming & Professional Development at Herzog Global, said:  "These enthusiastic educators have invested enormous efforts in the online course, and the summer seminar was the highlight of the Rimonim program. It has given them enhanced professional skills and inspired them with different techniques to communicate important Jewish messages to today's students in Jewish communities around the world."
Rimonim 2022 Graduates in costume at the Dona Gracia Museum in Tiberius – click to watch the slideshow of Seminar highlights